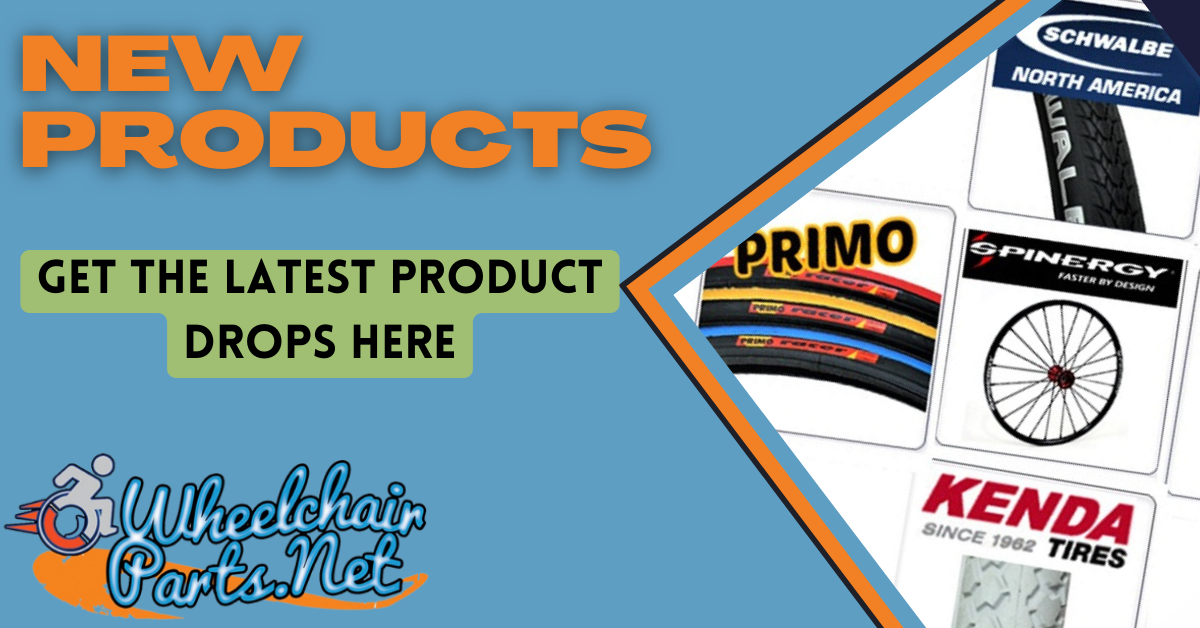 It's always an amazing day when we get new product in our shop! Below are the latest and greatest products from the brands you love or new ones you have yet discovered! We update frequently so be sure to check back for new products!
New in Cushions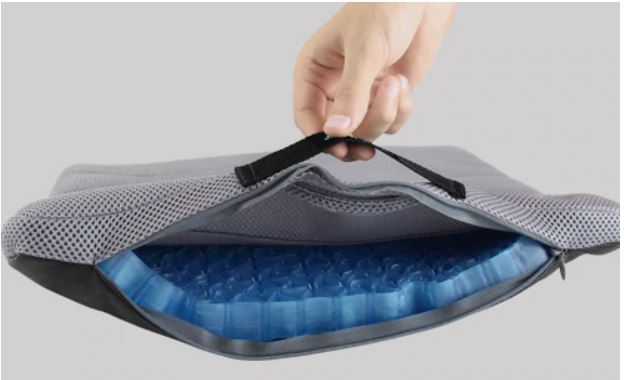 VIVE Honeycomb Gel Seat Cushion! Available in 16x16!
Suitable for any chair, seat, bench or stadium seat, the gel cushion contours to the body providing comfortable support for coccyx issues, lumbar strain, sciatica, degenerative disc disorders and more! Features: Comfortable seating, resilient non liquid gel, open cell design, washable mesh cover, non-slip base, and easy portability!
Fits on any16x16 chair, seat, or bench for tailbone & back support
Relieves painful pressure points
Open cell cushion eliminates heat buildup
Breathable mesh cover with nonslip base
Easily portable with additional strap
Be sure to check out our Cushions Category for more selections to meet your needs!
New in Tires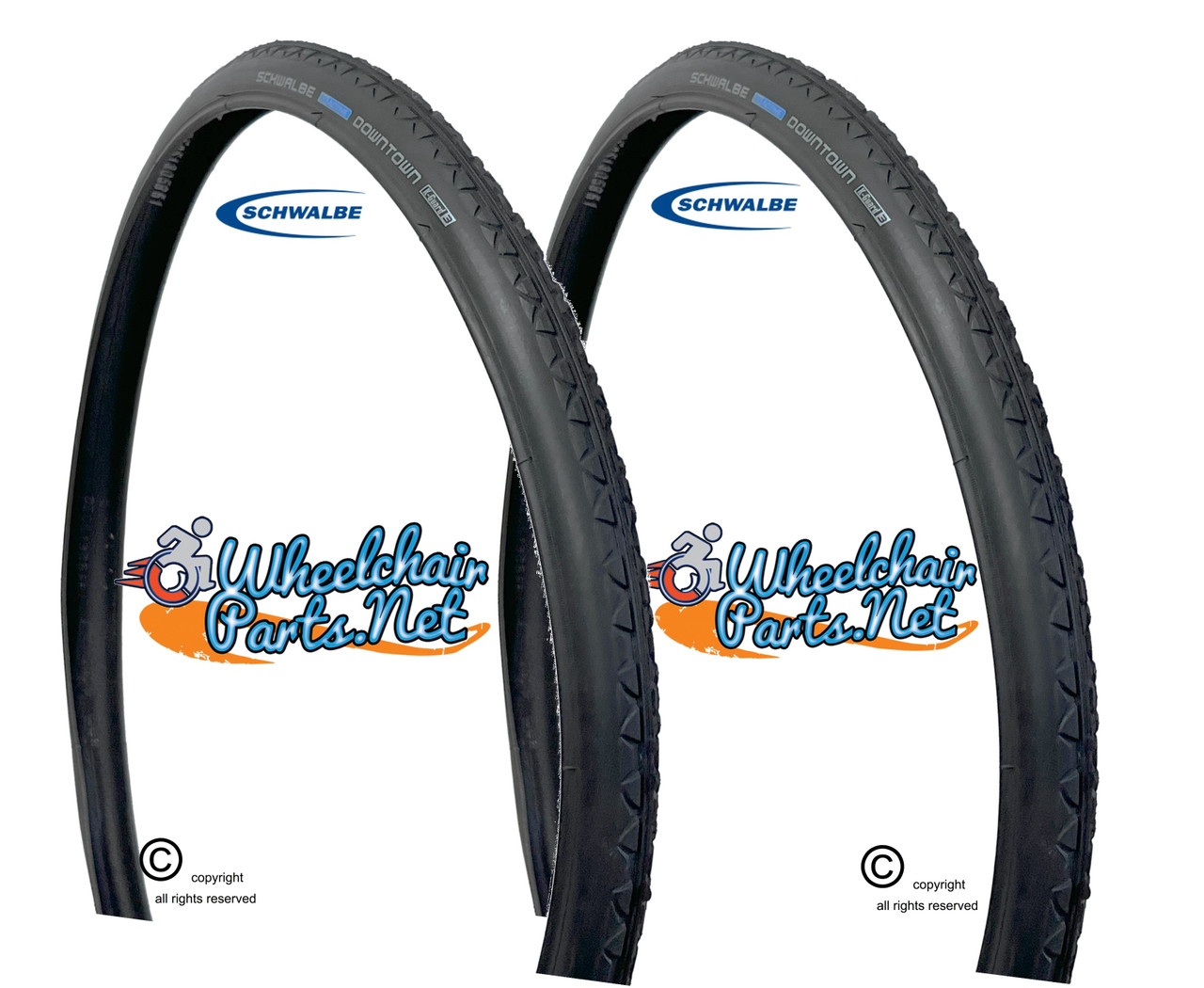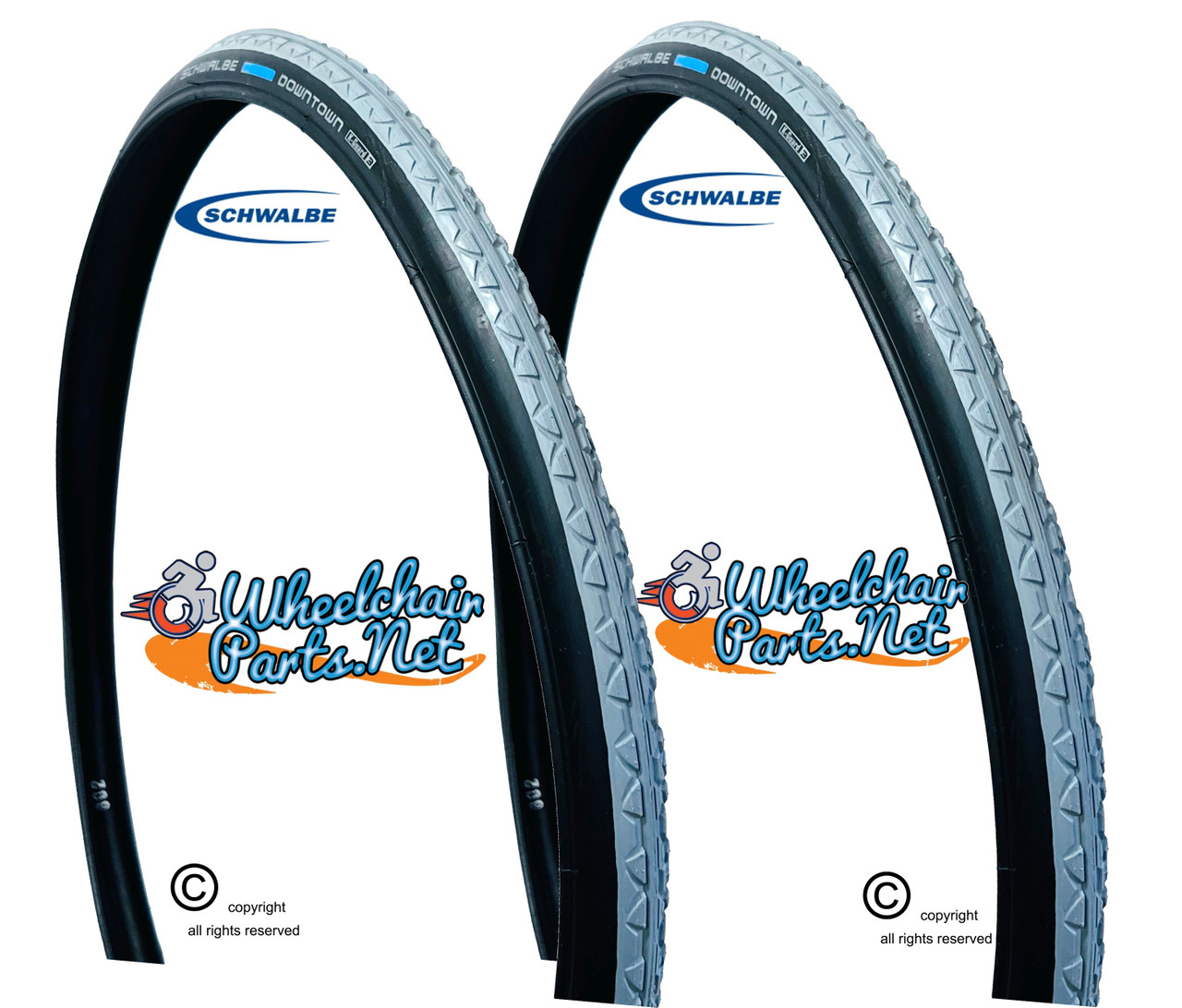 SCHWALBE DOWNTOWN WHEELCHAIR TIRE is here! Available in 24" x 1" & Black Tire or Grey/black tire!
Downtown Wheelchair Tire provides an aggressive tread pattern while still maintaining low rolling resistance and excellent handling. Sold as PAIR!
Features:
K-Guard 3™, a puncture resistant material behind the tread designed to help prevent flats without making the ride harsh
Schwalbe's Black'n' Roll™ compound, these tires leave no unsightly black marks on indoor floors (the black tread in the center)
2Grip™ smooth sidewalls allow the tire to glide silkily past the hands for a hand-friendly experience
4 colors to choose from
Inflates to 85-145 PSI
Choose to add either a french valve (FV) or schrader valve (SV) inner tube when ordering and save!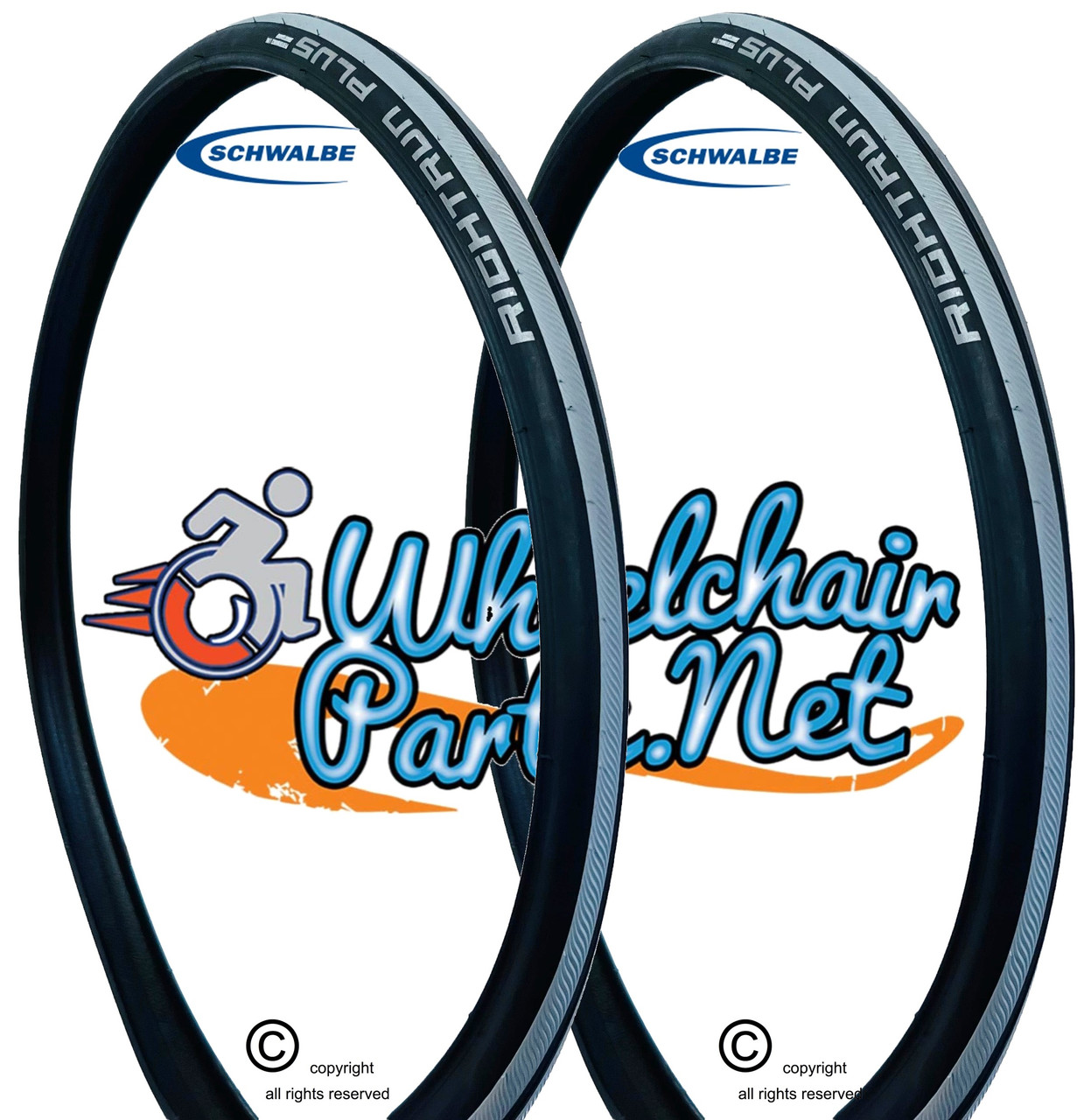 SCHWALBE RIGHTRUN PLUS Available in 24" x 1"
The Schwalbe RightRun Plus Wheelchair Tire is an entry level tire packed with features: Effective puncture protection layer, hand-friendly 2Grip side walls, and attractive two color compound. Robust Black'n Roll tread center compound that is non-marking neatly completes the feature list.
Tech Features:
Black 'n Roll: A special compound that does not leave unsightly marks on indoor floors. Additionally it is far more robust and much longer lasting.
SmartGuard: The safest puncture belt for bicycle tires. Unbeatable for more than 15 years. It has proved itself in practice more than any other tire. Only tires with SmartGuard® are real flat-less tires. Available exclusively from Schwalbe.
Performance Line: Excellent quality for intensive use, these are the best value for money tires.
Recycling: Old products made of natural rubber (such as gloves, tubes, etc.) are crumbed, and over several procedural steps, used as base material in the puncture protection system.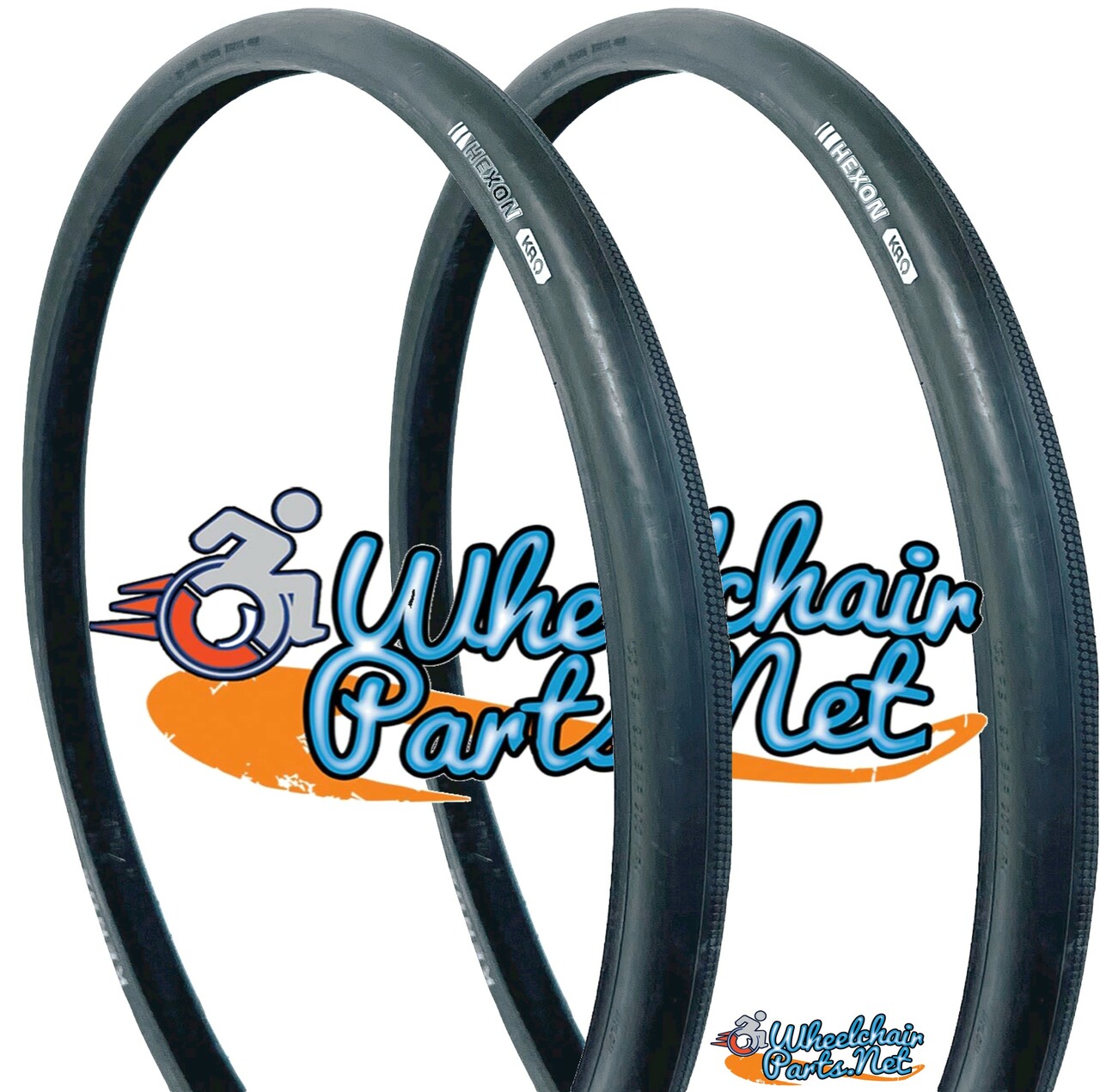 New Kenda HEXON Sport Tires are here! Available in 24", 25" and 26"!
Kenda HEXON is a high performance sport tire with a unique half and half tread pattern to keep the grip on the court while remaining soft to the hands.
The Special Hexon tread pattern is designed for maximum grip on sports courts.
The outside of the tread is smooth to the touch, so it's gentle on athlete's hands.
Features K-Armor (KA) protection for extra resistance to punctures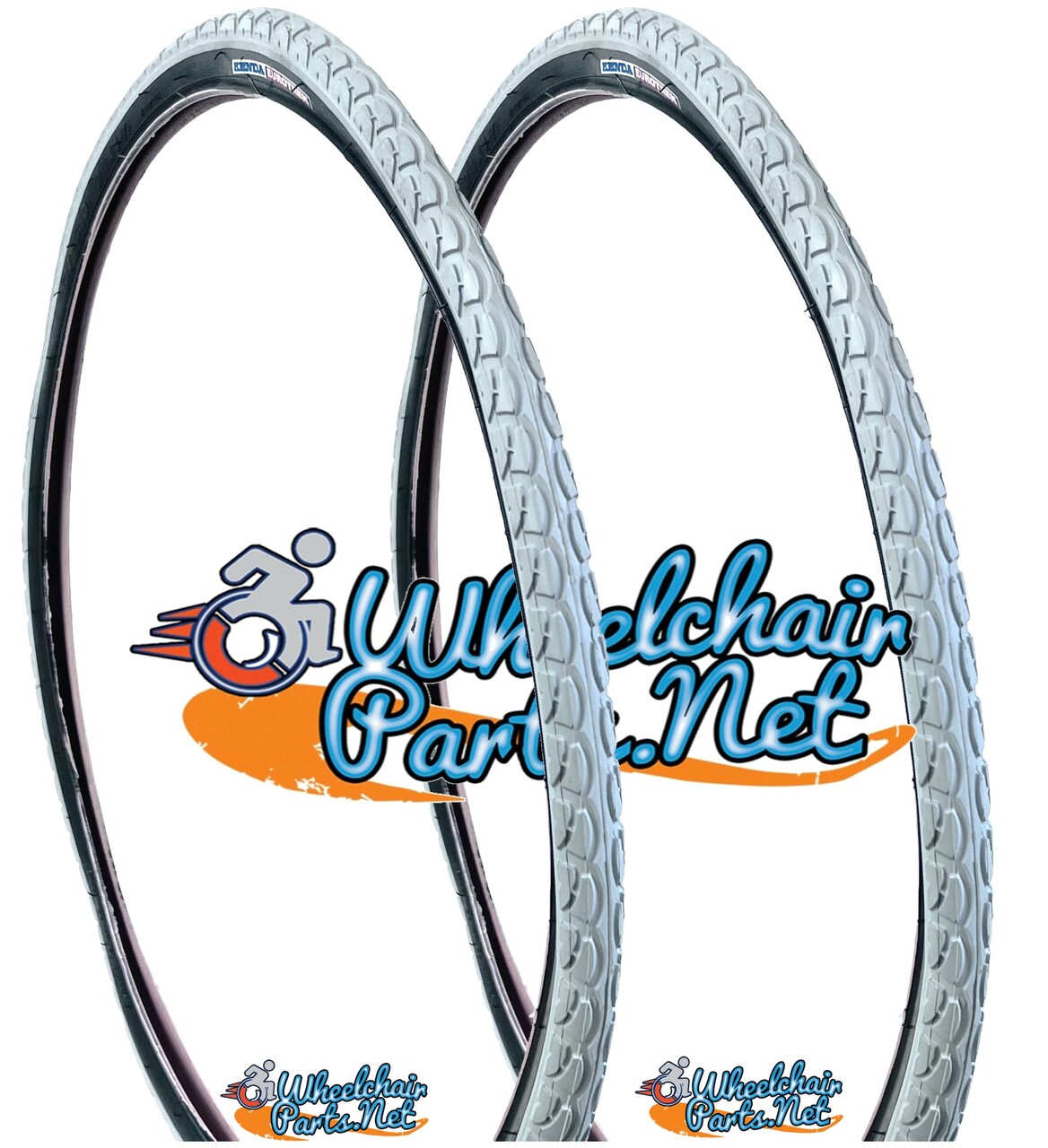 T567 Kenda Euro Trek! Available in 24" x 1 3/8"
Kenda Euro Trek 24 x 1 3/8 All Terrain Tire. Designed to work in all types of weather conditions as well as on and off road. All Weather Design! ETRTO: 37-540
Be sure to check out our Tires Category for more selections to meet your needs!
New in Cup Holders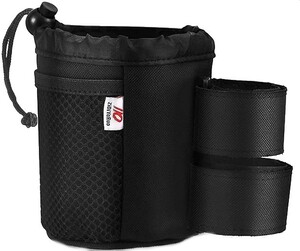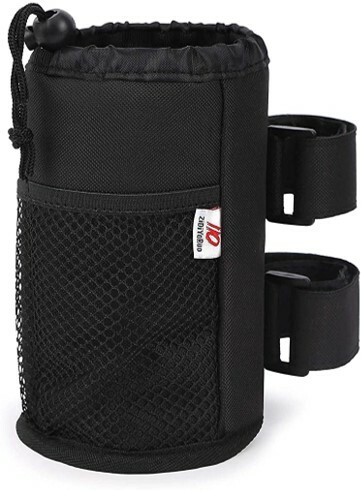 Universal Oxford Fabric Cup Holders are here! Available in Small 12-24 OZ Cup Capacity & Large 16-32 OZ cup capacity!
DURABLE MATERIAL: Strong and water resistance outside layer to hold your water bottle safety and thermal insulation layer keep the cool drink stay cool longer and hot coffee warm. It is washable.

HOLD BOTTLE WELL AND KEEP SMALL ITEMS SAFE: It is not just a water bottle holder for wheelchair, there are two mesh handy pockets for small items such as keys, earphones, cell phones and credit cards. One bottom pocket with a leak hole to keep it dry and easy to clear. Cord lock to secure the items inside

BAR BOTTLE HOLDER, UNIVERSAL FITS: Install it on strollers, golf carts, bikes, wheelchairs and many other applications with tubular bars.

EASY TO INSTALL THE CUP HOLDER: Installing the cup holder without any tools, its Velcro straps go around a bar. You can install it on wheelchairs, scooters and strollers in under a minute.

COLLAPSIBLE AND ADJUSTABLE: Double sturdy Velcro straps on the bar, while the cup holder can be collapsible to wash. You can also cut off the straps to adopt your need for roll bar with different diameters.
Be sure to check out our Cup Holders Category for more selections to meet your needs!