Want to meet us? Now you can! Please join us at upcoming events!
APRIL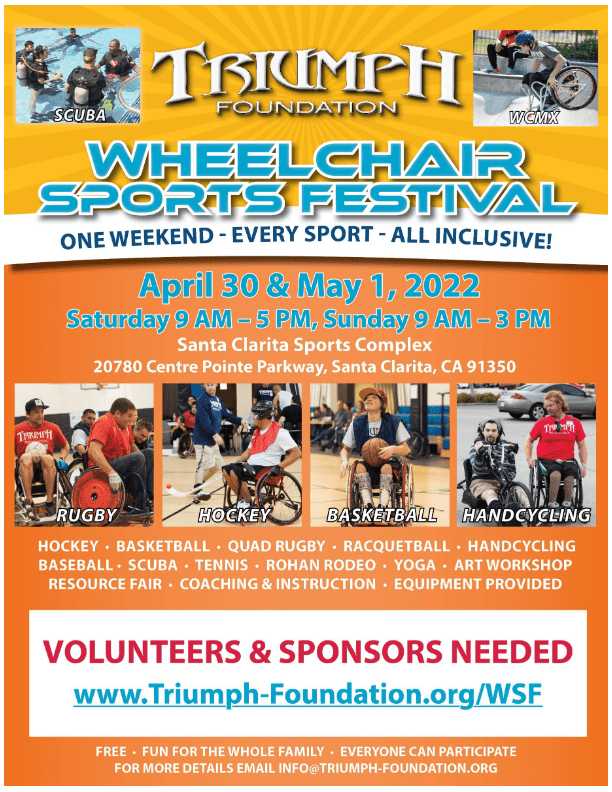 Click on Flyer to register!
Join us at Triumph's 9th Annual Wheelchair Sports Festival on Saturday, April 30th, 2022 in Santa Clarita. This event is hosted by the Triumph Foundation, which was founded in 2008 by Andrew and Kirsten Skinner after Andrew suffered a spinal cord injury in 2004. Their mission is to help children, adults, and Veterans with Spinal Cord Injury/Disorder (SCI) to triumph over their disability and to inspire them to keep moving forward with their lives by pushing themselves to get better every day.
Come and enjoy your time at the 9th Annual Wheelchair Sports Festival! This event is FREE to all and a great way to introduce wheelchair sports to children, adults, and veterans that are newly injured or live with disabilities. It also serves to provide education to the general public about people living with disabilities. While you are here, come visit our booth and say hello. We look forward to seeing you there and as always, enjoy the Festival!