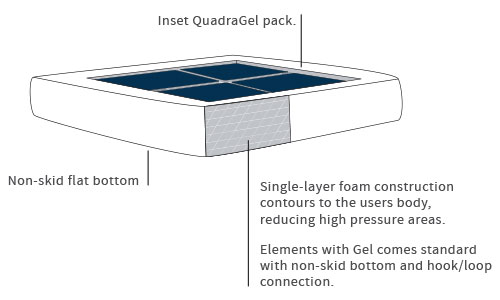 STRETCH-AIR
Designed for patient comfort and heat dissipation, this two-ply material combines a soft and high-stretch

Polyester top layer with a waterproof Polyurethane barrier underneath, adding incontinence protection.

Latex free.

COMFORT-TEK
Designed for infection control and as an incontinence barrier, this Polyurethane material has a smooth and

extremely soft top layer with a high-stretch Polyester backing. It is an easily cleaned surface using most

common disinfectants.Latex free.

PLEASE NOTE UPCHAGE FOR 22" AND 24" SIZES AND ALSO FOR 3" THICKNESS